LONGEST DAYS, SACRED NIGHTS:
RAMADAN PROGRAMMING FOR LGBTQIA+ MUSLIM YOUTH
LGBTQ Muslim Youth: We are here for YOU
This Ramadan, Masjid al-Rabia is partnering with LGBTQ Youth organization Everyone is Gay to put together an ENTIRE MONTH of Ramadan programming for LGBTQIA+ Muslim youth.
Here's how you can get involved!
Let's spend this entire month celebrating LGBTQ Muslims. Create art! Share your own letters of support! Create your own contributions to support LGBTQ Muslim youth---use the tag #LongestDaysSacredNights on twitter, tumblr and instagram and share your beautiful work with your community!
 
Want to know how you can get involved? Want to join in on Masjid al-Rabia's Ramadan programming in Chicago? Here's some more info:
Become a pen pal with incarcerated LGBTQIA+ Muslims!
Help us fulfill our mission to provide spiritual support for marginalized Muslims by becoming a pen pal with some of the most marginalized in our community: become a pen pal with incarcerated LGBTQ Muslims today! Learn more HERE
Masjid al-Rabia's Ramadan Schedule of Events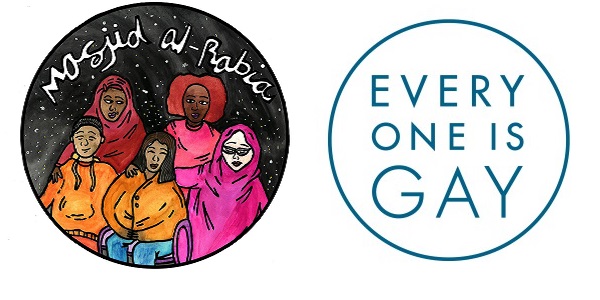 From all of us at Masjid al-Rabia and Everyone is Gay